Contact Lens Fittings Westbrook, Maine
Contact Lenses…Now with Guaranteed Fit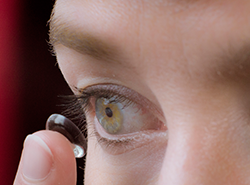 Our Westbrook doctors are experts in contact lens care. Some people are told by their eye doctor "Sorry, you can't be fit with contacts." Not here! We specialize in fitting the best type of lenses to meet your visual needs. From daily disposable contacts to 30 day contacts including multifocal (bifocal) contacts and contacts that correct astigmatism, we successfully fit all types of contacts.
Did you know that there are special contact lenses for people with dry eyes? These newer lenses are more comfortable than older contacts. While it may take a few weeks to complete your contact lens fitting process, our extensive inventory of contact lenses lets us fit most people with contacts the same day.
All our lenses include our Contact Lens Guaranteed Fit. If you are not completely satisfied with your new lenses, we will refund your contact lens fitting fee. Whether you want contacts to replace your eyeglasses or contacts to correct medical conditions such as keratoconus or dry eye, call us at (207) 854-1801 to schedule an appointment, or click here to request your contact lens evaluation online!
---
Types of Contact Lenses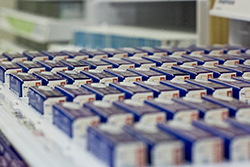 Daily wear
Overnight wear
Astigmatic
Multifocal (bifocal)
Specialty contact lenses for hard-to-fit eyes